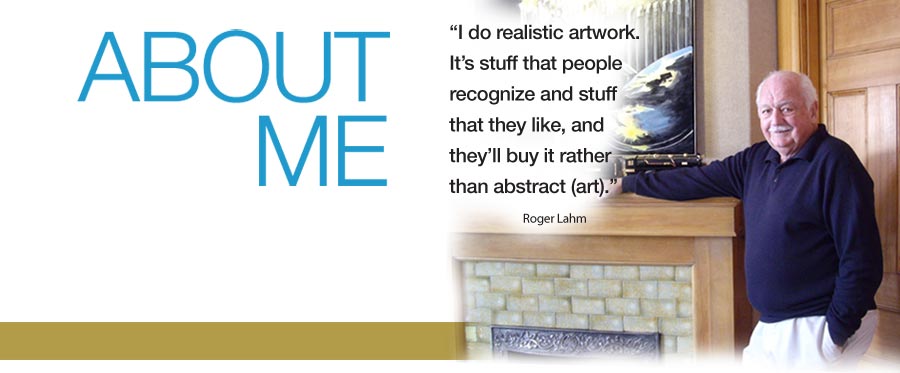 Roger Lahm recreates street scene with some of the city's long-gone buildings as backdrops
The inspiration for Roger Lahm and his artwork comes from the very heart of Sheboygan.
For nearly 50 years, Lahm has relied on the people, the architecture, and above all, the lakefront of the city to help him create the paintings and drawings that not just say Sheboygan, but capture the essence of what life in the community is all about.
"I do realistic artwork," said Lahm, 67, chatting in the great room of his design studio, a 115-year-old cream-colored Victorian Queen Anne house at 1111 N. Seventh St.
"It's stuff that people recognize and stuff that they like, and they'll buy it rather than abstract (art)," he said.
All kinds of city landmarks find their way into Lahm's work; churches, beach scenes, the marina, riverfront life and the famous Sheboygan lighthouse. His paintings, mainly acrylics and watercolors, have been reproduced on note cards, T-shirts, postcards, and all sort of collectibles, sold at area gift shops and through his studio.
"Roger has done so much artwork that reflects the good and the positive in the city of Sheboygan," said Mayor Juan Perez, who recently issued a proclamation honoring Lahm at a council meeting.
"He's done it in almost a quiet way, he's done it in a way that doesn't really attract a lot of attention to him," Perez said. "But his paintings speak for him, his paintings attract attention."
One of Lahm's most ambitious projects is a 60-foot-long mural on the third floor of the Above & Beyond Childrens Museum, 902 N. Eighth St., called Port of Sheboygan, completed in 2003. It's a collage that includes a tugboat, schooners, businesses, factories and fishing shanties that stretch along the Sheboygan River, set around 1880, and tying into a large room with a nautical theme.
Lahm found his inspiration for the mural – which he calls a "fantasy of the 1880s," by looking out a third-floor window to the east.
"When I saw the lake, I thought, the lake was so much to the community of Sheboygan," he said.
Featured are such long ago businesses as Garton Toy, Panzer Lumber and Huson Chair. On a hill in the distance is Ss. Cyril Methodius Parish, on of the area's first Catholic churches. The mural is used as a teaching tool at the museum for children's classes.
He's very good at capturing the heritage of the community," Char Pachniak, executive director of the museum.
Lahm also fell in love with Sheboygan's past. He serves on the city's Historic Preservation Committee, and enjoys recreating bustling street scenes from decades ago with some of the city's long-gone buildings and businesses as backdrops.
One of them, the old Erie Oil gas station at 14th Street and Erie Avenue, is set around 1940, and reflects the art deco style of that era. Lahm, an avid vintage auto collector, said he chose that time period for the painting, "because I like the cars."
Today, a 24-hour Walgreens sits on the same corner, something that's not lost on Lahm.
"I'm somewhat saddened by the loss of our landmarks," said Lahm, who used old photos to help him with the Erie Oil painting. "I generally do a Sheboygan landmark for myself, every winter."
Lahm was born and raised on Milwaukee's north side, and quickly found his life's calling.
"I was one of those lucky people," Lahm said. "When I was 6 years old I could draw. So the rest of my life I wanted to be an artist. That's how I was going to make it through life, without working."
After graduating from Messmer High School, Lahm enrolled in the Layton School of Art in Milwaukee, and after graduation, took a job as a staff artist at Kohler Co. about 1960.
"I was going to stay, give it one year," Lahm said. " I've been here all this time."
For many years, Lahmn did freelance artwork on his own while working for Kohler, before leaving the company in 1992. That was the "necessary kick in the pants" he said he needed to get his solo career going, and he set his sights on the dilapidated Queen Anne for his studio.
The house, built in 1893, cost him about $42,000. It took a year, "65 gallons of paint, five dumpsters," and roughly another $150,000 to get the place into pristine condition. The work included stripping blackened floors to find "gorgeous, gorgeous, gorgeous hardwood" underneath, redoing the plumbing and electrical work, setting up shop, and never looking back.
Besides people and buildings, Lahm also manages to get his other love, sleek, stylish old cars, into many of his paintings.